See how Paul's skills helped Powering Potential Inc. on a Website Technical Updates project.
Use technology to enhance education and stimulate imagination of students in underdeveloped countries while respecting and incorporating values of the local culture -- especially cooperation over competition, community over the individual, modesty over pride, and spirituality over materiality.
What did Janice need?
We want to encourage our website readers to sign up for our newsletter.
Awesome organization and very responsive.
Matched On
May 18, 2020
Saved
$3757
Have professionals like Paul help you on a Website Technical Updates project
Post this project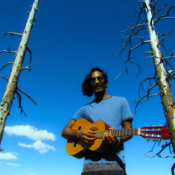 Volunteer
I am a SEO & web developer that builds websites, writes content, and designs functionality to help people understand your brand. I work with for-profit and not for profit organizations all over the US to optimize the reach and exposure of their brand across Google and social platforms.
What did Paul have to offer?
I have helped organizations teaching computer literacy in India as well as here in the US. Something that Is very important to me as a web developer! I have been spending the past 3 months connecting with non-profits to help improve their WordPress or other CMS backend. This includes page speed, making things easier to access, as well as optimizing content.
Paul was great. In a matter of a few minutes he solved a lingering problem we were having with a form on our website.
This engagement is sponsored by